Kelsey Orlando
Jessica Johnson
New junk removal opens in North Idaho/Eastern Washington
Trash Panda Junk Removal opens its doors and trucks for business to serve the Spokane metro area, which includes North Idaho.
"There are very few reliable junk removal companies that serve our area and I wanted to create a business that offers the highest customer service possible while removing junk safely and appropriately," said owner Matthew Dwinell.
Trash Panda Junk Removal offers commercial junk removal and personal junk removal that includes but is not limited to trash/junk removal to the dump, e-waste removal, appliance recycling and donation drop off.
Trash Panda Junk Removal is centrally located in Post Falls and employs exceptional employees.
"We are excited to start working for the community effective immediately," Dwinell said.
For more information, contact Matthew Dwinell at 208-929-5593 or matt@trashpandapnw.com.
• • •
Johnson promoted to VP Risk at Numerica Credit Union
Jessica Johnson has been promoted to vice president of risk management at Numerica Credit Union. In this role, she oversees the credit union's enterprise risk management team.
"Jessica's collaborative style consistently unites and enhances our team," said Karen Weis, senior vice president of risk. "Her leadership strengthens Numerica's risk framework, preparing us for continued growth."
In her 16 years at Numerica, Johnson has gained a breadth of experience throughout the credit union, including helping Numerica launch Washington's first cannabis banking program. She previously served as assistant vice president of risk management.
• • •
Orlando selected to present at 2023 Rx and Illicit Drug Summit
Kelsey Orlando, who manages the Substance Use Disorder Program at Panhandle Health District, was recently selected to present at the 2023 Rx and Illicit Drug Summit at the Georgia World Congress Center in Atlanta this coming April.
Orlando, in partnership with Ideal Options, will present "Partnerships for Integrating Outpatient MAT into Local Public Health: Increasing Access to Treatment in Rural Idaho." This is an honor considering the highly competitive review process.
• • •
If you have a new, relocated or expanded business, or announcement of events, promotions or awards, The Press wants to let our readers know. Email the details to hmain@cdapress.com.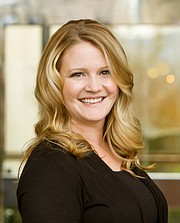 Jessica Johnson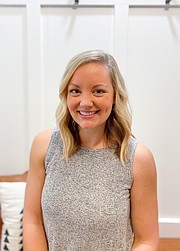 Kelsey Orlando
twitter
facebook
LinkedIn
Email
copyright © 2022 Terms of Use | Privacy Policy 215 N. 2nd St. Coeur d'Alene, ID 83814
208-664-8176