There were 1,698 press releases posted in the last 24 hours and 341,798 in the last 365 days.
/EIN News/ — The company's new feature of its Online DIY product automatically detects additional refunds in last year's tax returns completed with TurboTax
KANSAS CITY, Mo., Jan. 26, 2023 (GLOBE NEWSWIRE) — H&R Block (NYSE: HRB) announces the launch of new artificial intelligence-powered technology that automatically searches customers' last year TurboTax return for additional refunds when they switch and file a return this year using H&R Block's Online DIY product. In initial modeling, this industry-first approach identified millions in additional refunds in last year's returns filed with TurboTax.
"Every year, we work to get Americans every dollar of their tax refund that they deserve," said Jeff Jones, H&R Block President and Chief Executive Officer. "Now we've taken a proactive approach with breakthrough technology to make sure they received every dollar last year using the competition's product, too. It's a game-changer that brings a new level of accuracy and confidence to taxpayers with a simple upload of last year's TurboTax return."
Through machine learning models trained with millions of tax returns, AI algorithms, and technology such as optical character recognition, last year's TurboTax return uploaded by a customer is automatically scanned for additional refunds when they complete a tax return this year using H&R Block's Online DIY product. The return is then flagged, and the customer is notified. Customers only pay if they choose to file an amended return to claim the past refund amount that was missed.
"Our new technology demonstrates the power and efficiencies artificial intelligence can provide, but it also blends technology with human expertise and care that only H&R Block has delivered for decades," said Karen Orosco, H&R Block's President of Global Consumer Tax and Service Delivery. "For most people, their tax refund is their single largest financial transaction of the year. They can't afford to leave any money behind. Now with just a quick upload of last year's TurboTax return, customers will know if there are additional refunds from their past return. And as the possibility of a recession looms, that's a major benefit of switching to H&R Block's Online DIY product this year."
The new capability builds upon the company's Second Look product. For nearly 20 years, customers have been able to use the Second Look service, allowing an H&R Block tax pro to conduct a manual review of past returns. While Second Look continues to be available to all H&R Block customers, the new AI-powered technology brings an automated review to Online DIY customers that is free of charge.
H&R Block's new AI-powered technology is available immediately to all customers who used TurboTax last year and switch to Block's Online DIY product in 2023.
About H&R Block
H&R Block, Inc. (NYSE: HRB) provides help and inspires confidence in its clients and communities everywhere through global tax preparation services, financial products, and small business solutions. The company blends digital innovation with human expertise and care as it helps people get the best outcome at tax time and also be better with money using its mobile banking app, Spruce. Through Block Advisors and Wave, the company helps small-business owners thrive with innovative products like Wave Money, a mobile-first, small-business bank account and bookkeeping solution, that manages bookkeeping automatically. For more information, visit H&R Block News.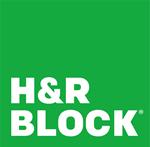 You just read:
EIN Presswire's priority is source transparency. We do not allow opaque clients, and our editors try to be careful about weeding out false and misleading content. As a user, if you see something we have missed, please do bring it to our attention. Your help is welcome. EIN Presswire, Everyone's Internet News Presswire™, tries to define some of the boundaries that are reasonable in today's world. Please see our Editorial Guidelines for more information.
Follow EIN Presswire
© 1995-2023 Newsmatics Inc. dba EIN Presswire
All Right Reserved.